SYS-DAT Group: history, expertise and passion
The ICT partner for your business
SYS-DAT Group is a leading ICT player in Italy for the corporate world, from micro-enterprises to large multinationals, and is rooted in many years of experience developed in the market of IT solutions for the main industrial segments and services typical of Made in Italy.
SYS-DAT Group offers highly innovative IT solutions for all of its clients' mission critical processes. To date, it is a Group of more than 10 companies distributed throughout the country, with more than 400 people, representing the most important assets, and having varied skills both technological, working with the main international Vendors belonging to the IT world, and application, focused in different industrial sectors.
The Group consists of:
0
companies
with strong vertical specialization
0
employees
continuously growing
0
offices
throughout the Italian territory
The strength of the SYS-DAT group is based on centers of excellence in innovative solutions, technologies and, most importantly, knowledge in specific vertical markets.
In order to ensure answers and solutions to the market, SYS-DAT's orientation has always been strongly directed toward growth and innovation. In this regard, significant investments are made each year in research and development activities that enable new and effective solutions to be brought forward to the market.
We have always focused and built our success and growth around 4 key elements that represent our strengths:
Expertise in specific industry sectors (Vertical)

Geographical proximity to Clients combined with the ability to accompany them globally (Global Local)

Integration with leading IT Brands such as IBM, SAP and Microsoft (Brand&Standard IT)

Continuous search for solutions that can improve the existing by proposing new business models to our customers (Innovation)
The mix of these four ingredients, crucial for us in our growth strategy, allows us to have a comprehensive approach and offering.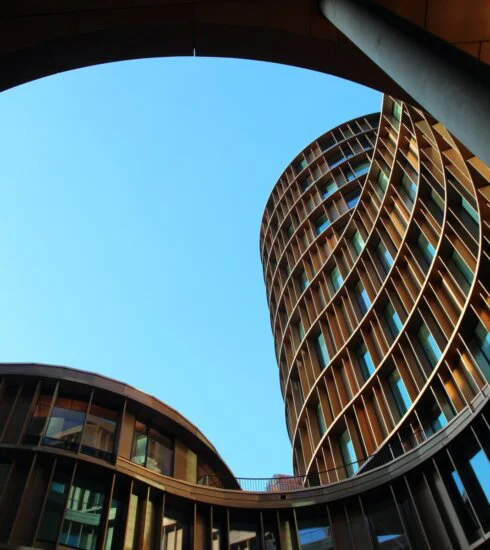 The breadth of our offer allows us to propose solutions to manage all the organizational/IT needs that a company may have, integrating all its internal and external processes (ERP, CRM, SCM, Analytics, Omnichannel, etc…) by leveraging the use of advanced technologies such as Cybersecurity and Artificial Intelligence, among others.
Continuous investments in technological and information technology solutions and the concurrent growth of innovative solutions often place us as a unique interlocutor capable, not only of satisfying the contingent needs of Client companies, but, of being able to anticipate their needs by always trying to place ourselves one step ahead by offering them tools that allow them to develop new business models.
This is the "world" that belongs to us, that we are passionate about, and that evolves daily, where our mission is to transform information technology into business for our Clients.