The Cyber security SOC (Security Operations Center) provides a dedicated cyber security operations center for corporate data that monitors, h24/365gg, corporate infrastructure to identify and prevent possible threats.
The SOC constantly monitors the network infrastructure and data centers providing proactive responses to potential attacks, all managed by a team of dedicated cyber security operations center specialists. In-house expertise and the use of industry-leading technologies help reduce attack detection time to ensure timely intervention, decreasing the risk of potential damage throughout the attack.
Security Information and Event Management (SIEM) is a security operations center software solution for enterprise data security.
The SIEM service combines the processing of security information from different systems, such as firewalls, intrusion detection systems, and other devices, into one centralized management point.
Our security operations center specialists support companies to ensure network security through various security operations center tools. The activity is based on Network Security Assessment, Network Access Control and Multi-Factor Authentication.
Network Access Control, or NAC, is a technology for controlling access of devices to the network.
NAC is used to ensure that only authorized devices can access the network, preventing unauthorized access and hacking attempts. The implementation of NAC within a SIEM security software enables network security and the prevention of cyber attacks.
Multi-Factor Authentication, or MFA, is a computer security technology that requires the use of multiple authentication factors to gain access to systems or applications.
These factors may include passwords, security tokens, fingerprints or other authentication factors. The implementation of MFA within a SIEM enables network cybersecurity and the prevention of cyber attacks.
Network Security Assessment is a process of assessing network security.
This process involves evaluating network security systems, identifying enterprise data security risks and system vulnerabilities. By implementing Network Security Assessment within a SIEM, security risks can be identified and managed, improving network security and preventing cyber attacks.
Ultimately, SIEM is an IT security solution that enables network security through Network Security Assessment, Network Access Control and Multi-Factor Authentication. Implementing SIEM security software within a company enables it to protect the network and sensitive data from unauthorized access and cyber attacks.
Read more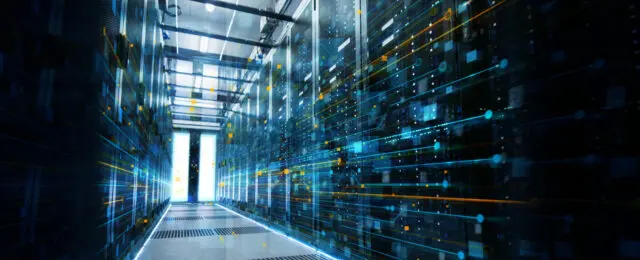 Real-time monitoring of events (e.g., alarms) is conducted to ensure the availability and confidentiality of the information systems through which business services are delivered.
Analyses of events detected by Security Operations Center experts and through the use of industry-leading software and technologies are conducted. Events, attack attempts, and security incidents are classified according to risk to understand those that require the activation of an escalation process.
Security incidents are handled using software tools and platforms provided by our Security Operations Center.
Remediation and threat containment activities are activated. In parallel, specific rules on perimeter security devices are defined.
MANAGEMENT OF PRIVILEGED ACCOUNTS
A process is managed that allows the issuance of privileged access credentials to systems for extraordinary interventions by authorized management personnel.
Analytical and statistical reports on event management and security incidents detected by the SOC are produced. Sys-Dat's cybersecurity soltion includes a set of software to make the service performed by the SOC even more effective, increasing the level of security and protection of systems and infrastructure. All software leverages the potential of behavioral analytics, machine learning and artificial intelligence technologies:
Security Information and Event Management (SIEM) platforms for collecting and analyzing logs and alerts from your systems.
Intelligent endpoint detection and response (EDR) technologies to automatically block unknown programs and anomalies and enable the SOC to isolate any compromised endpoints.
Intelligent network traffic analysis (NTA) technologies that can automatically block any anomalies based on set parameters.
Contact us