La piattaforma integra tutti i moduli ERP per aiutare l'azienda nei processi interni e nell'integrazione con i clienti e i partner esterni
With SYS-DAT Fashion, our ERP software for the management of shoe and apparel companies in the fashion industry, we offer a comprehensive solution to optimize and control all key processes within the fashion industry.
Leveraging the power and reliability of the Oracle database, Fashion management software was developed based on more than 30 years of experience and collaboration with companies in the fashion industry that have used our platform.
The Fashion ERP management platform covers the entire life cycle of fashion industry manufacturing companies, providing complete control over active and passive processes. From production management to procurement, from sales to distribution, Fashion enables companies to have optimal visibility and control over all key activities.
With a wide range of features, Fashion enables companies to efficiently maintain and manage data essential to their business, such as product details, color and size variants, supply information, pricing, sales data, and more.
Regarding sales management, Fashion provides a comprehensive overview of sales and distribution activities.
Read more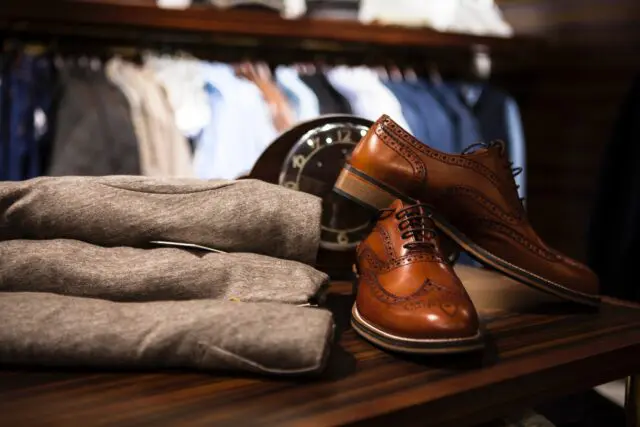 La piattaforma ERP Fashion si integra anche con altri sistemi aziendali, come sistemi di contabilità, gestione delle risorse umane e soluzioni e-commerce, consentendo una gestione integrata e coordinata delle diverse funzioni aziendali.
Questa integrazione sinergica garantisce un flusso di informazioni fluido e una collaborazione efficace tra i diversi dipartimenti, migliorando l'efficienza operativa complessiva dell'azienda.
Inoltre, Fashion offre un'ampia gamma di funzionalità di reporting e analisi, consentendo alle aziende di monitorare le prestazioni, analizzare i dati di vendita, identificare le tendenze di mercato e prendere decisioni strategiche basate sui dati. I report personalizzabili e i cruscotti informativi forniscono una panoramica chiara e dettagliata delle performance aziendali, consentendo una valutazione accurata dei risultati e l'individuazione di aree di miglioramento.
La piattaforma ERP Fashion è la soluzione ideale per le aziende di produzione; offre un controllo accurato sul processo di produzione, consentendo di gestire e monitorare tutte le fasi, dai materiali alla produzione effettiva, garantendo la tracciabilità e la qualità dei prodotti. Inoltre questa soluzione software pensata per le aziende del settore manifatturiero facilita l'approvvigionamento, consentendo alle aziende di monitorare e gestire gli ordini ai fornitori, il controllo delle scorte e la gestione dei tempi di consegna, garantendo una catena di approvvigionamento efficiente e affidabile.
Pertanto  la nostra piattaforma ERP Fashion rappresenta una soluzione completa e affidabile per le aziende del settore fashion che desiderano ottimizzare i propri processi e avere un controllo totale sul ciclo di vita del prodotto. Con la sua base di dati Oracle e le funzionalità sviluppate sulla base di anni di esperienza e collaborazione con le aziende del settore, Fashion offre una soluzione scalabile, personalizzabile e flessibile che risponde alle specifiche esigenze del settore della moda. Dai calzaturifici alle aziende di abbigliamento moda fashion, Fashion è progettato per fornire una gestione efficiente, una visibilità completa e un supporto decisionale basato sui dati per il successo e la crescita dell'azienda nel competitivo mercato della moda.
Contact us
Fashion Insigth
ERP Fashion has an innovative Framework to manage the WEB platform with a "user friendly layout" and configurable for the customer. This engine allows all functions to be managed and tasks to be controlled by each user.
Contact us